How to Get Pregnant Successfully - Fertility Key Vitamins and Nutrients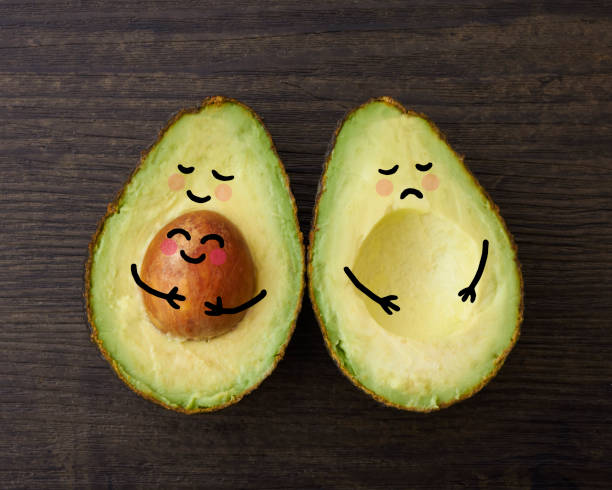 Fertility and Nutrition: A Guide to Pre-Pregnancy Diet
Before the farmer sows the seed, he prepares the soil so that it has enough and a supply of everything the seed needs for its germination and growth. Your body is a breeding ground for new life. As the farmer cleans, loosens, fertilizes and wateres the soil, you too should take care of your body so that it is ready for the birth of a new human being.
You are what you eat. The right nutrition increases the chances of conception and a healthy pregnancy, it also lowers the risk of birth defects like spina bifida, a condition in which the spinal code does not develop properly.
Female eggs have a 120 day lifecycle so it's important to ensure that you are eating well and optimising your nutrients for 4 months BEFORE you want to conceive. For men, sperm have a 90 day lifecycle so we need them to eat well for the 3 months before conceiving. Remember that folate is key for fertility, so not only do you need to eat your leafy greens, but you will most likely need to supplement as well.

The following vitamins and nutrients are linked to improved fertility, include these food items into your diet right away to get the best results.
Folate = Folic Acid
Folate is a B-complex vitamin with number 9, that helps create red blood cells during pregnancy, which provides the ultimate conditions for an embryo to take hold. It is important to prevent neural tube defects and midline disorders like spina bifida. It is essential to optimise folate levels in the preconception stage. The reason we need a 4 month preconception period is that the neural tube closes about Day 21 of the fetus' life and this is a time that most women don't even know they are pregnant yet.

A problem that can arise even with a sufficient supply of folic acid is that the body is unable to convert this important vitamin into its active form. The cause may be a sluggish, toxic liver, which is co-responsible for an important complex chemical process in the body called methylation. Therefore, in case of pregnancy problems, it is good to consider detoxification of the body focused primarily on the liver. An excellent detox focused on the liver is 3-6-9 Cleanse from the book Liver Rescue.
Other causes of folic acid deficiency can be increased alcohol consumption, birth control pills, high doses of vitamin C, some drugs to treat epilepsy and sulfonamides.
Plant sources of Folate: Leafy greens, citrus fruits, broccoli, papaya, bananas, avocado.
Try Mary Ruth's Prenatal Liquid Multivitamin, which contains an active form of folic acid - folinic acid, which does not require enzymatic conversion, making it better to use.
Calcium
99% of the calcium you consume goes to your teeth and bones and it's important to stock up calcium for the baby's bones and teeth. When there is a deficiency the fetus can draw calcium from the mother's bones, which leads to a higher risk of osteoporosis, a condition in which the bones become weak and brittle. 1,000 milligrams of calcium intake everyday is important before and during pregnancy. Vitamin D3 significantly helps in the absorption of calcium into the blood. It happens in the small intestine.
Plant sources of calcium:

| | | | |
| --- | --- | --- | --- |
| Food 100 g | Calcium (mg) | Food 100 g | Calcium (mg) |
| Poppy | 1400 | Fennel | 109 |
| Sesame seeds | 670 | Broccoli | 105 |
| Almonds | 240 | Walnuts | 94 |
| Cauliflower | 205 | Parsley | 89 |
| Dried figs | 193 | Dried apricots | 82 |
| Para nuts | 170 | Spinach | 81 |
| Hazelnuts | 140 | Leek | 80 |
| Kale | 115 | Raisins | 80 |
| Sunflower seeds | 110 | Mixed nuts | 78 |
Other plant sources of calcium are prunes, dried mushrooms, celery, kohlrabi, dates, olives, pecans, pistachios, peanuts, lentils, green beans, peas, oatmeal, artichokes, macadamia nuts, chestnuts, blackcurrants, white cabbage, blackberries, oranges, Chinese cabbage, raspberries, carrots, garlic, kiwi, radish, red cabbage, cashews, dried banana, onion, zucchini, apples, dark leafy vegetables and chia seeds.

Try Mary Ruth's Prenatal Liquid Multivitamin, which contains bioavailable calcium and vitamin D3 in addition to other vitamins and minerals.
Omega-3 fatty acids
These are eicosapentaenoic acid (EPA) and docosahexaenoic acid (DHA). Omega-3 fatty acids aids in fertility in both men and women. They improve the sperm morphology and motility in men. In women a continuous intake of omega-3 prolonged the reproductive lifespan and even a short term intake, improved the egg quality. They also increase embryo health and assist in maintaining its development after conception. They are important for the development of the fetal brain and the later development of the baby's vision.

Plant sources of Omega-3 fatty acids: Walnuts, chia seeds, flaxseeds, seaweed.
Buy Mary Ruth's Prenatal Omega-3, which contain a quality source of EPA and DHA from the wild strain of micro-algae, are chemistry-free, GMO-free and have no unpleasant fishy taste.
Vitamin B12
Deficiency of vitamin B12 can cause infertility, in men it can lead to lower sperm count, DNA damage in sperm cells, premature ejaculation. In women it makes it difficult to conceive, abnormal ovulation, imparired development of egg.

Vitamin C
This vitamin helps in the development of the placenta and thanks to it, iron is better absorbed.
Iodine
This trace element helps the thyroid gland to function properly during pregnancy.
Equally important is a sufficient supply of magnesium, zinc and vitamin E.
It's not just what you eat but also what you don't. There are some food items that you have to reduce or remove from your diet for a healthy pregnancy.
Foods to avoid: High-mercury fish, soda, chips, fried food, processed foods, rice pasta, low-fat dairy, raw animal products, deli meat, excessive caffeine, GMO corn, soy and wheat.
Homocysteine ​​and fertility
An amino acid called homocysteine ​​is another factor that can affect conception success. This is a relatively new discovery in which it has been found that high levels of homocysteine ​​in the blood are likely to increase the risk of miscarriages by 3 times and damage blood vessels, which can prevent the fertilization of a fertilized egg or disrupt the vascular supply to the fetus. It is also held responsible for some birth defects in the neonatal nervous system.
High levels of homocysteine ​​in women have had a negative effect on the maturation of the follicles (ovarian egg-bearing bodies) and probably its increased level in the follicular fluid may lead to oocyte defects (future eggs), which then prevent possible fertilization.
The main causes of high homocysteine ​​levels are:
- increased consumption of animal proteins, from which homocysteine is formed
- a deficiency of three B vitamins - folic acid (B9), pyridoxine (B6) and vitamin B12, which are necessary for the conversion of homocysteine ​​to harmless methionine.
Studies have shown that 0.6-10 mg of folic acid a day reduces homocysteine ​​levels by 25-50%. Supplementation with 0.02 - 1 mg of vitamin B6 per day resulted in a further decrease of 7%. It is generally assumed that the dose of folic acid required to reduce homocysteine ​​levels is 0.65 mg per day. Excess homocysteine ​​can also be found in vegetarians and vegans, who may suffer from vitamin B12 deficiency by excluding animal products from the diet.
Our pregnancy multivitamin, which is also suitable for women trying to conceive, contains all three important types of vitamin B.
Metabolic disorders affecting fertility
Metabolic disorders including diabetes, obesity, and hyperlipidemia affect a woman's fertility either by directly damaging oocyte health or by indirectly affecting the pituitary-hypothalamic axis, leading to defective oogenesis. It has been reported in studies that in women with body mass index (BMI) more than 25 or less than 19, are associated with reduced pregnancy rate, increased gonadotropins - hormones important for the development of germ cells and the production of other sex hormones, and more miscarriages.

Alcohol and fertility
Heavy alcohol use can diminish ovarian reserve and fecundability in women. There is also substantial evidence that alcohol use, even in moderate quantities, negatively affects assisted reproductive technology (ART) outcomes. Alcohol has been found to have a negative effect on all levels of the male reproductive system, particularly in sperm quality and count.
Caffeine and fertility
Studies show that women who drink in excess of one cup of coffee per day and only half as likely to conceive as those who drink one cup or less. There are certain genes that affect your ability to detoxify caffeine, so if you are one of those people, you should not be drinking any caffeine at all. For men some studies do show that excessive intake may impact sperm motility and fertility overall.
Men and fertility
It is just as important for men as it is for women to go on a good preconception diet. Sperm are particularly vulnerable to oxidative stress and so an antioxidant rich diet is important. Men should also maintain a healthy body weight, as obesity alters the testosterone levels, and lowers the sperm count and motility. Making some healthy changes in the diet can improve sperm concentration, motility, morphology and testosterone levels. Foods rich in antioxidants such as nuts, berries, beans, spinach increase sperm count and semen volume. Folate deficiency affects the DNA fragmentation in sperm reducing quality and count.
Creatine is responsible for supplying enough energy to sperm. It is an organic acid that helps sperm to reach their destination successfully.
Another factor that threatens fertility, as in women, is the amino acid homocysteine. Several studies have confirmed an association between elevated blood homocysteine ​​levels and impaired spermatogenesis (the process of sperm production). In men, there is a so-called homocysteine ​​autooxidation. This is an excessive production of reactive oxygen species, which contributes to infertility in men in 30-70% of cases. So gentlemen, if you have difficulty conceiving, do not hesitate to reach for your partner's nutritional supplements, especially folic acid, vitamin B6 and B12.
A key element of male fertility is selenium, which contributes to proper spermatogenesis.
Ashwagandha
is
the herb of fertility
for both women and men. This plant contains substances that support the health of female reproductive organs and help maintain motility and sperm count in men.
Finally, a few summary tips:
- Eat a well-balanced healthy diet.
- Include protein-rich foods such as beans, nuts and seeds.
- Make sure your Omega-3 is non-toxic.
- Eat lots of foods rich in antioxidants such as fruits and vegetables.
- Optimize folate levels with lots of leafy green vegetables.
- Avoid caffeine and alcohol and definitely do not smoke.
- Drink lots of water.
- Make sure you have an adequate intake of folic acid, which is important for activating vitamin B12 and keeping homocysteine levels low.
Already 4 months before the planned conception, ensure sufficient and comprehensive intake of all important elements with Mary Ruth's Prenatal Liquid Multivitamin and Mary Ruth's Prenatal Omega-3. Buy now.
Sources: